Boy Scouts, Grandparents, and Achieving Team Goals
by Peter Kujawa | Apr 17, 2018 | Business Leadership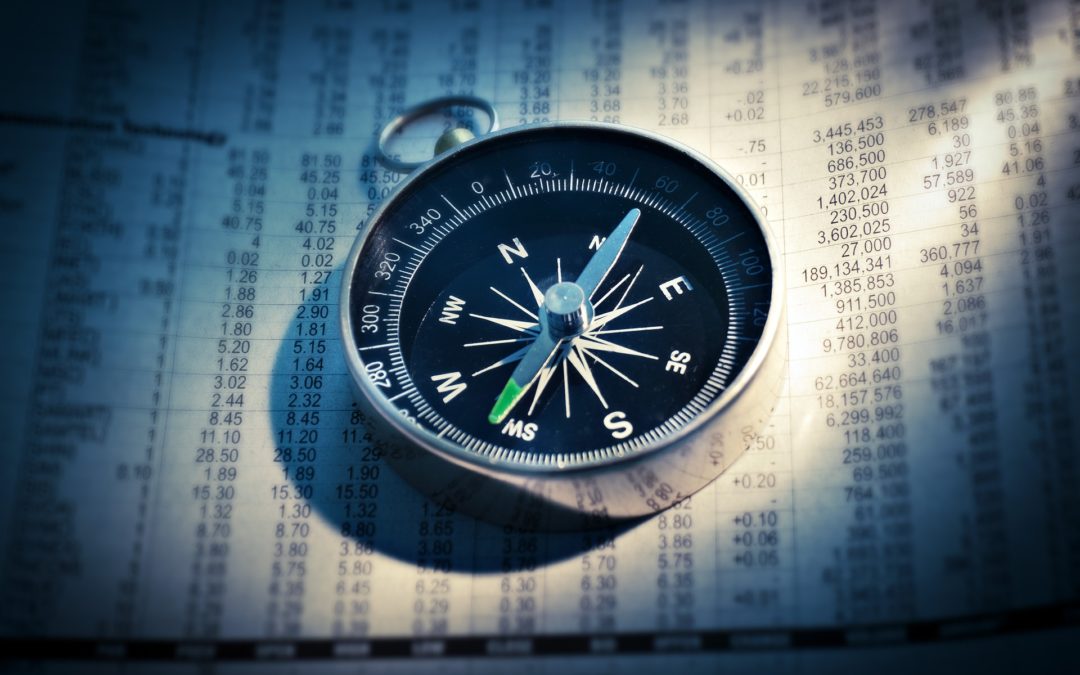 As an Eagle Scout, I learned how to read a map and use a compass at a young age.
I recall the challenge of my group being dropped off deep in the woods with only a compass and a map, needing to navigate our way to our destination. GPS and smartphones were only a dream at that point so we couldn't rely on a voice from our phone telling us how to get to where we needed to be – we had to figure it out ourselves using the tools we had available.
What did I learn from my Boy Scout days and this navigation lesson in particular?
Several lessons that have proven adept over the years for leadership. Specifically, I learned: 1) The importance of knowing where you currently are located, 2) Making sure you know the objective (or destination) you want to reach, and 3) There are often multiple ways to get there, with some that we might not realize were the best until we began our journey and reacted to the situation in front of us.
How does this relate to leadership in the business world? Glad you asked.
Know where you currently are located
When reading a map, the first thing you need to do is figure out where you are located. If you don't do that it won't matter how good your compass skills are or how important reaching the destination is. Yet, it has been my experience that when communicating objectives in the business world, most leaders skip this step and go straight to choosing the path to take or perhaps the goal.
In some cases this is deliberate because many leaders are reluctant to share too much information with their employees, especially if the current situation is a difficult one. But, I have found repeatedly that this is when it is especially important to share an assessment of the current situation. Let me share a story from my experience.
Several years ago, I took over as president of a company that was in dire straits financially. The business had lost large sums of money in previous years, and despite strong growth, was continuing to lose money at a disturbing pace. It had reached such a critical point that unless the owner saw significant improvement over the next few months, he would likely stop investing and pull the plug on the business.
As I met with the employees of this business over my first few days on the job, I was shocked to learn that none of them, including leadership, had any idea that the company was even struggling. In fact, prior management had celebrated customer growth to the point that most employees thought the company was doing well financially!
We needed to restructure the company, change our pricing model, cut our spending in many areas including employee benefits, and more. It was going to be painful and we had to work fast. I was tempted to jump in and start mandating changes, but I realized that before we could do any of those things we needed to be open with our employees and share the actual situation.
I met with our leadership team and made sure they understood the current financial outlook, and we then met with all employees and presented it to them so that they understood that while we were in a difficult situation, if we attacked it aggressively and worked together, it was fixable.
To be sure, seeing the accurate picture was upsetting to many and some employees even panicked and left for other opportunities. But, those who stayed appreciated the transparency and became critical contributors to our eventual turnaround.
I remember one of our receptionists walking up to me after a very tough meeting and saying "Thank you for sharing this, that is the first time someone has trusted me with the truth and whatever I can do to help, let me know." It was at that moment that I knew we had turned a corner and could start working towards our goals.
Know the objective you need to reach
As a child, I remember my grandparents often taking us for a ride in their car, not to any specific destination, just around the countryside. This frustrated me greatly as I could never understand where we were going. The reality was, we were going everywhere and nowhere, simultaneously.
I have seen this many times in business – If we don't decide on goals for our organization and effectively communicate those to all members of our team, we set our employees up to also "go everywhere and nowhere, simultaneously."
Leaders can communicate goals in multiple ways, including with presentations in employee meetings, conference calls, in writing, in small group sessions, and more. There are no perfect ways to do this, they vary by leader and by organization. Because each employee learns differently, I have found that using a variety of ways to communicate goals helps ensure we have reached all employees, and that repetition is a positive thing in this case, the more often you state your goals, the better.
We make it a practice that when we roll out our new strategic plan, or update the plan significantly, we communicate with employees on many levels – we do all-employee meetings, regular emails to all employees that reference the goals, and we attend department meetings to discuss the goals and answer questions in a smaller setting.
When done right, this is extremely time consuming and can be frustrating as it can feel like it is holding up the organization from actually attacking the goals. However, I have always found this time, over the long term, to be time well spent.
Realize that there are often multiple ways to get to your goal
This part is last, by design. Early on in my leadership career, I believed that the most important key to success for my team to reach a goal was for me to clearly tell them how to do it. After all, I had all the answers or I wouldn't have been promoted to management!
It wasn't until later, after many humbling failures to achieve goals, that I learned what a mistake that was. When leaders believe they have all the answers and spend their time telling others in great detail how to do something, their employees will become conditioned to do as they are told to instead of creatively meeting the challenge ahead.
Instead of focusing so much energy on how to reach a goal, I realized that most of my energy should be focused on two things: 1) Making sure everyone involved understands where we are today, and 2) on the goal itself. Since learning this lesson I have witnessed team members achieving goals in ways that I hadn't thought of and achieve more than I ever thought possible. That is when leadership is really fun!
These three steps become especially critical the larger an organization grows as well as the higher up the management ladder a leader rises. I have learned the hard way, time and again, when trying to "manage in the weeds", that I am usually not close enough to the ground anymore to always know what should be, or even can be, done to meet a goal.
Fortunately, when you surround yourself with capable employees, make sure they know the current situation and the goals, and let them figure out the best path, you will likely find that they know the best course of action. Great leaders I have observed over the years know how to get out of the way and let their employees do the job!