Migrating to Microsoft Teams?
by EO Johnson Business Technologies | Jun 26, 2020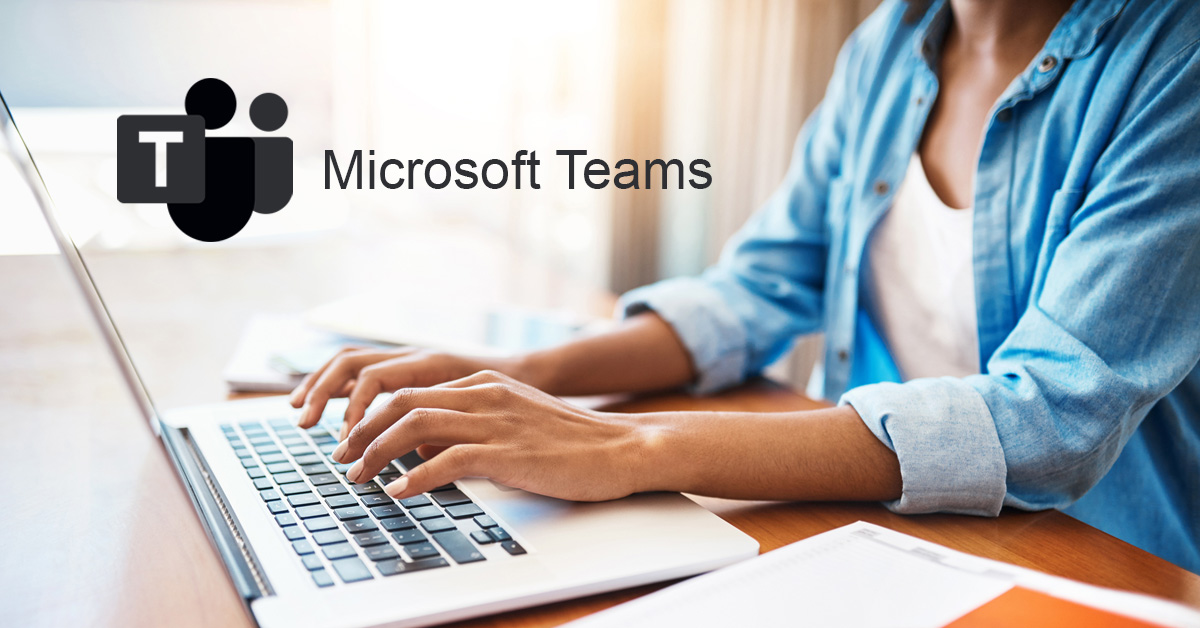 Video series delivers the Microsoft Teams training you need
If you've migrated to Microsoft Teams, or are thinking about making the move, you're not alone. Challenging times call for comprehensive solutions. With so many people working from home these days, Microsoft Teams provides a robust platform for ease of collaboration across the miles. But as with any productivity software, there is much to learn. That's why at EO Johnson Business Technologies, our Certified Microsoft Teams advisors have put together a free video learning series: Mastering Microsoft Teams, to help you on your way to making the most of this innovative technology.
We'll introduce you to our experts shortly. But first, let's take a look at some of the topics we'll be tackling.
Tackling FAQs about Microsoft Teams, and more
Whether you are starting from scratch, or you've had some Microsoft Teams training but want to learn more to fully optimize your use—or even if you're just considering Microsoft Teams for your business, this video learning series will tackle a number of topics to help you on your way. Our experts will discuss:
File Collaboration

Managing Projects

Video Meetings

Chat and Instant Messaging

Internal and External Projects

Managing Effective Teams

Additional App Use in a Team
Of course, this is just the beginning, and our Certified Microsoft Teams advisors will add topics according to user interest and needs as they go.
Best of all, these Microsoft Teams training videos fit easily into your busy day. We know you've got a lot on your plate. At just a few minutes each, you can watch one in that gap between projects, while waiting for a meeting to start, or to begin your day with some inspiration.
Certified Microsoft Teams Advisors: meet the experts
To truly optimize your use of Microsoft Teams, you need experts who know and understand the challenges you may face along the way. Our Certified Microsoft Teams consultants will provide the insider tips you need—whether you are just getting started, or want to learn more about the functionality of this platform. Jeff Balacek, Dan Rickert and Micah Stevenson are your guides on this journey.
Jeff Balacek, Consultant for Microsoft Teams at EO Johnson Business Technologies, is an expert in change management and implementation strategy, essential considerations when adopting new technology.
Dan Rickert, Director of Consulting Services for Microsoft Teams at EO Johnson Business Technologies, is an expert at project and process management. He is skilled at helping others with effectively using software platforms to automate and manage processes.
Micah Stevenson, Consultant for Microsoft Teams at EO Johnson Business Technologies, is proficient in collaboration, in particular, enabling cross-functional teams to work more efficiently together.
We asked our experts a few questions about themselves, so you can get to know them better.
What excites you most about helping businesses implement Microsoft Teams?
Dan: "Being able to help organizations with automating and managing processes as well as assisting in sustainability with a remote workforce."
Jeff: "Technology meeting process is what excites me the most about Microsoft Teams. I believe Microsoft Teams will be where people will begin and end their work day instead of Outlook in the very near future."
Micah: "I believe that any technology we use should have an impact in making our lives better. Teams is one of those technologies that can improve life for everyone at an organization."
What is your favorite feature of Microsoft Teams and why?
Dan: "Collaboration—projects and files need interaction, and having a universal platform to stay up to date with my team is very valuable."
Jeff: "Visibility into information and work as it's being accomplished."
Micah: "The ability to enhance your apps and business process with AI that is easy to build and configure."
What's your professional experience leading up to this Microsoft Teams learning series?
Dan: "I have worked with clients over the last 20 plus years to integrate technology to solve business problems, from digital workflow to scanning and records management solutions. Working with organizations to solve their problems has allowed me to have a wealth of knowledge on what will work and what does not, saving companies time and money to get the right solution for a problem. Teams is an application that can do just that."
Jeff: "We have worked with businesses of all sizes implement and manage changes in process and technology for more than 12 years and Microsoft Teams aligns with those services. We have done process analysis with well over 100 businesses and have great exposure to processes including (but not limited to): Accounting, Human Resources, Order Processing, Inventory Management, Health Records and Financial Operations. We focus on process analyzation and leveraging technology to solve business problems and create a sustainable, more efficient and profitable outcome for our partners."
Micah: "I have worked within the IT Managed Services field for 10 years with a focus on custom application development and enterprise infrastructure projects, experiencing firsthand how technology properly implemented and managed can enable employees to produce better work and gain a competitive advantage over their competition. I am passionate about helping companies unleash the power of technology to better serve their customers."
What are the big-picture benefits to implementing Microsoft Teams for most organizations?
Dan: "Everything from a platform to centrally manage projects, to increasing or maintaining employee engagement with a remote workforce."
Jeff: "Streamlining business essential actions and activities to one application, Microsoft Teams. This will help to greatly increase productivity and process visibility for organizations."
Micah: "Having an all in one platform that is highly customizable to your entire enterprise's needs."
Why were you interested in sharing your expertise via the learning series?
Dan: "Businesses are forced to change on a regular basis and today it is more important than ever. Being able to share my knowledge to help with those transitions and leverage technology to make the process easier."
Jeff: "It's an easy way to share information without impeding personal workspace or environment. Often times, software demonstrations and application training can feel inconvenient to users. I'm proud that we can provide expert information with flexibility to our business partners"
Micah: "This video series allows us to get invaluable information that is easily digestible into the hands of its intended audience quickly and efficiently."
Getting started with Microsoft Teams training
Ready to get started? Sign up for our video series, Mastering Microsoft Teams, is easy. Click here to begin learning more about how to make the most of Microsoft Teams for your business.
And if you're interested in scheduling time with our Microsoft Teams consultants, who can help you with everything from licensing to training to integration and change management, contact us directly.
Jeff Balacek, jbalacek@eojohnson.com, (608) 519-8493
Dan Rickert, drickert@eojohnson.com, (715) 261-4542
Micah Stevenson, mstevenson@eojohnson.com, (651) 334-7620