PPE for School and Business Safety: EO Johnson Can Help
by Chris Fullarton | Aug 05, 2020 | Your Business. Better., Education Technology, Health Care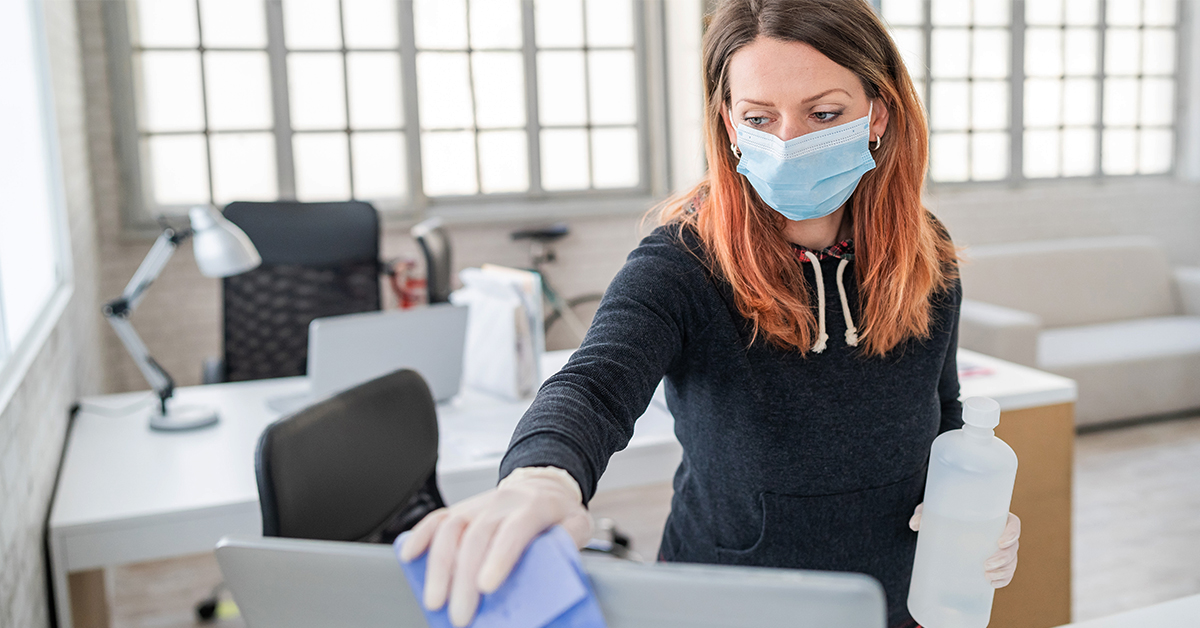 Local company provides personal protective equipment
Schools throughout the US are preparing to open, and businesses are welcoming back workers. To do so safely and operate effectively, many are relying on personal protective equipment (PPE) and sanitizing supplies, which are in high demand.
Unfortunately, supply chains are unpredictable right now, and delays are common. The result: some are finding it difficult to get their orders fulfilled when they need them. Yet failing to protect staff, students, and customers is simply not an option. That's why many organizations are wisely partnering with several PPE vendors to ensure they get the supplies they need, when they need them. Even better, working with a trusted local company near you can provide the peace of mind you need to move into the new normal with confidence.
EO Johnson supplies PPE to organizations in the Upper Midwest
Research proves that having the right PPE and disinfecting products can help mitigate the spread of COVID-19 and save lives. So whether you are looking out for your employees, protecting schoolkids, or doing your part to look out for the general public, we can help. EO Johnson Business Technologies is proud to provide a full slate of PPE options for K-12 schools, institutes of higher education, as well as various organizations and businesses who need them. As a family-run company that has operated in this region for more than 60 years, we care about our community and the wellbeing of our neighbors. Schools here are our schools. Businesses here form the framework of our cities, and we want to do our part to ensure we're all here on the other side of this crisis. That's why we've taken the extraordinary step to secure PPE supplies including masks, sanitizers, face shields and everything you need to make your team and those with whom they come into contact as safe as possible.
Perhaps you are already working with a vendor for your business or school's PPE. Adding EO Johnson Business Technologies to your list ensures you have access to necessary supplies when you need them. From hand hygiene to respiratory protection, to disinfectants for shared spaces, we've got you covered.
Here are the COVID-19 prevention supplies we can secure for you* to make your workplace safer.
Reusable Face Shields: 9" optically clear, adjustable headband, comfortable foam liner
3-ply Face Masks: comfortable, 3-ply non-woven material, elastic ear loop, disposable
KN95 Masks: 3-ply disposable, >95% filtration efficiency, lab tested
Children's 3-ply Face Masks: fits children 4-12 years, ear loops, 95% filtration efficiency
Hand Sanitizer: 70% isopropyl alcohol, kills 99.99% of germs, contains moisturizers and vitamin E, multiple sizes available
3M™ TB Quat Disinfectant - Non-acid, non-abrasive cleaner; highly effective against broad spectrum of pathogens, EPA registered
Disposable Nitrile Gloves: powder-free, 4 mil thickness, single use, ambidextrous, available in variety of sizes
Looking for PPE from a company you can trust?
Want to learn more about PPE products available through EO Johnson Business Technologies? Check out our PPE pricing options on our website for call us at 844-365-4968 to speak with an EO Johnson account executive today.
*Minimum order of one case. All products currently in-stock; however, lead times may vary based on customer demand, typically 45-60 days. Freight is not included in price and will be assessed at time of purchase.
Related
Return to Work Essentials September 25, 2020 In "Business Process Improvement" "Your Business. Better." "Business Continuity" "COVID-19" "Return to work" ,
Big Savings on Production Print and Finishing Inventory September 10, 2020 In "Managed Print Services" "Your Business. Better." "Multifunction Copiers/Printers" "Production Print" "Managed Service Provider" ,
How to Clean a Printer August 27, 2020 In "Print Imaging" "Your Business. Better." "Health Care" "Managed Service Provider" "Printer" "Printer cleaning" ,