Millennials. Modern Day Disrupters or Shapers of Future Business? Don't Judge!
by Mary Jo Johnson | Apr 10, 2018 | Business Leadership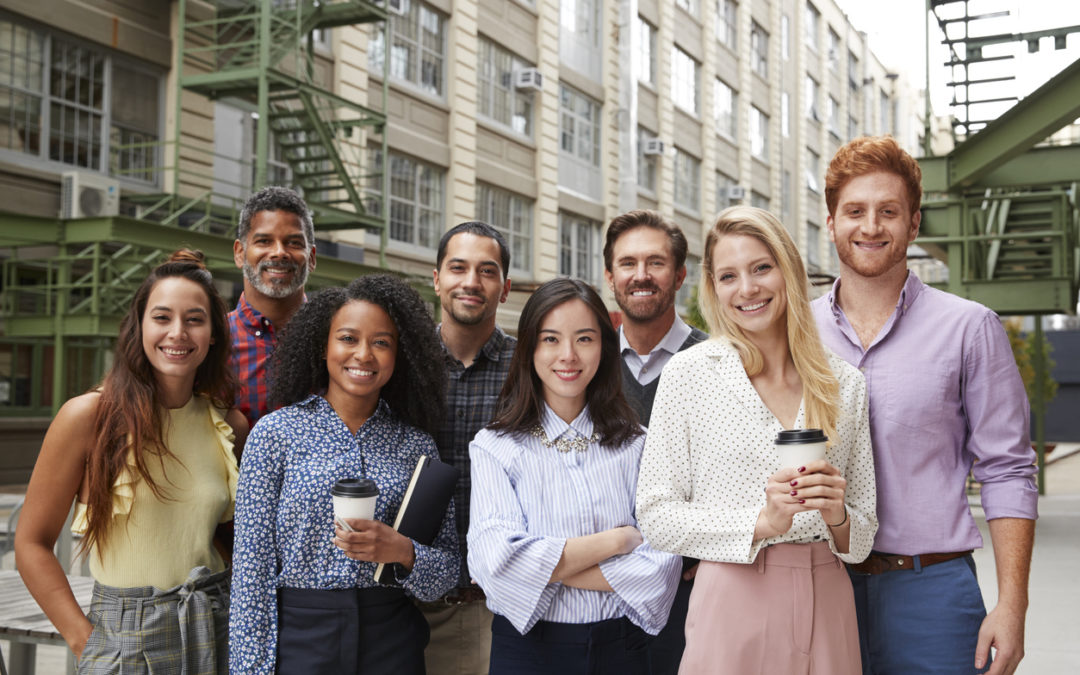 Self-indulgent, impatient, slackers—these are just some of the unflattering words used to describe millennials. Yet this generation, already in the workplace for ten years, is showing plenty of moxie! As the oldest millennials approach their mid-thirties, businesses are seeing maturity, intelligence and the kind of collaborative leadership that helps a company thrive.
2018 Breakdown by Age in U.S.
Baby Boomers: 54-74 years old
Gen X: 39-53 years old
Gen Y: Millennials 24-38 years old
Gen Z: 3-23 years old
Millennials are transformers.
They can't help it. Unlike baby boomers and Gen Xers, millennials are 'digital natives' born into a world of information at their fingertips. Pew Research Center's analysis shows that more than 30% of the labor force are millennials—recently surpassing Generation X.
As more enter the job market, researchers and future thinkers are looking into their 'crystal ball' and already seeing changes directly influenced by millennials—and they're transformative! While the future may look a bit rattling for some, most businesses are already making incremental changes to embrace this new generation of employees.
Some workplace changes, pushed by millennials, are approved across all generation divides.
Key Gallup Poll findings show overall generational agreement that 'happy at work' does not mean having pet-friendly offices, climbing walls and swimming pools on site—but quality of life options that include health insurance, paid vacations and retirement plans.
All generations, regardless of age or gender, say the greatest job satisfaction is having work that most fits their talents and strengths. Millennials are most inclined to change jobs to make that happen and want a salary boost to go with the job change. (Boomers are least inclined to change jobs.)
Millennials are also more likely than other generations to say they want a job that supports their 'values'. "They want their work to have meaning and purpose. They want to use their talents and strengths to do what they do best every day. They want to learn and develop. They want their jobs to fit their life. More than Gen Xers and baby boomers, millennials are looking for a job they're passionate about and fits into the bigger picture of their career path."
Here are four workplace transformations being driven by millennials:
Changes in office hours: Technology allows for business to eliminate the traditional 9-5 work schedule—allowing employees to create other work environments including working offsite.
Eliminating complexity/layers: As millennials move to leadership roles, studies show they'll gravitate to a flatter organizational structure. A recent Leaders 2020 study found respondents saying, "reducing layers could drive faster decision making, create more transparency across the organization on how decisions are made, and drive stronger communication on how decisions and work align to the company's overall strategy."
Workspace changes: Millennials are collaborators, and businesses are accommodating by eliminating cubicles and divided spaces to encourage more in-person interaction—leading to better problem solving and faster inter-office communication.
Email is going old-school: For over 20 years, email has been the communication 'workhorse' of business. Today's employees spend about 6.3 hours a day dealing with an average of 123 emails. Enter millennials who are avid users of several digital messaging tools—and just behind millennials is the youngest generation, Gen Z. They prefer social media, instant messaging, and texting, to emails. (Ask any parent or grandparent trying to reach their teens by email!)
Contrary to the myths, millennials are not from Mars.
This may come as a surprise to millennials, but studies show that baby boomers are closest to their values at the same age. As any boomer can tell you, all generations have suffered age related myths.
In the end, millennials, like generations before them, want to live life to the fullest and take care of the people they love. Social and technology changes impact how those things are achieved and can't help but change workplace processes over time.
Millennials are a generation full of compassion and a belief that they can make the world a better place. Let's give them the chance to try!