How a Process Improvement Consultant Can Boost Your Business
by EO Johnson Business Technologies | Aug 15, 2019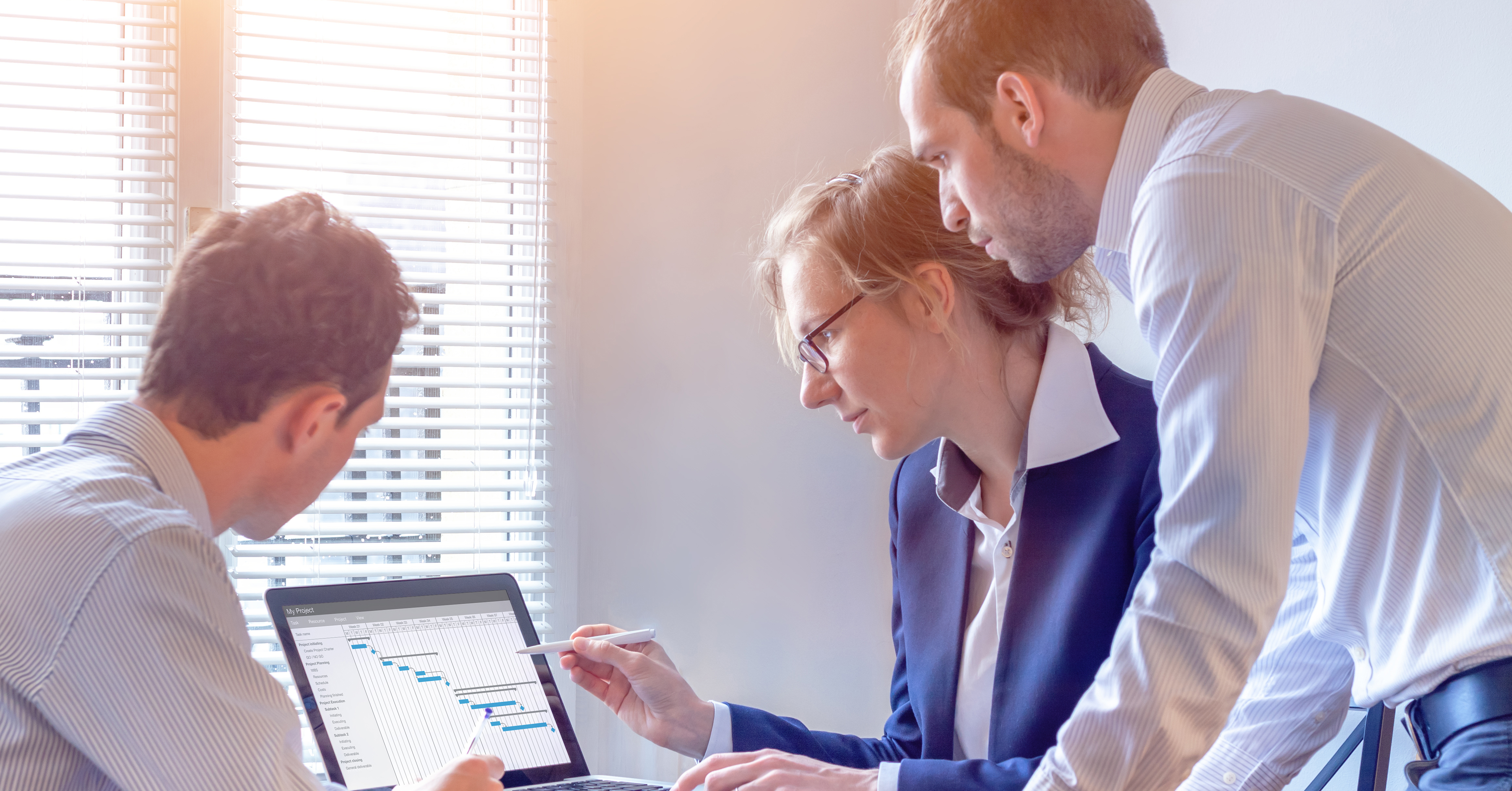 Getting started with a business process improvement consultant
When you need a process improvement consultant, the signs are likely there: they're equivalent to a red flag for your business profitability and efficiency. Ignoring them is not an option, if you want to remain competitive in the market, that is.
"Typically, what clients feel is the inability to get to the project. When projects don't get to completion or never get off the ground, that is when they should be looking for an outside resource to assist them," explains Jeff Balacek, Process Consultant with EO Johnson Business Technologies. "If previous projects haven't met expectations or results, this is another key to consider consulting."
When you see those signs, it's time to reach out to an expert, a business process improvement consultant like the professionals at EO Johnson Business Technologies. But how exactly does that process start? And what can you expect throughout the duration? Finally, how can you measure ROI? Let's take a closer look.
Step 1: Starting at the top
The experts at EO Johnson Business Technologies start at the top, with the leaders and key decision makers in your business, in order to determine the changes they deem most important.
"This meeting consists of defining the process to impact – the start and the finish of what we are to analyze," says Balacek.
Step 2: Defining opportunities
"We then narrow down the process to 5-6 high level categories and discuss the current state of each step – what is working, what is not, where does leadership see room for improvement?" Balacek explains.
Step 3: "As is" Process mapping
At this point, the business process consultant engages those involved in the process to map it out and measure several aspects of that process. This "as-is" process mapping also includes measuring both hard and soft costs, for example:
Average time spent on each step

Quantity of transactions on a daily basis

Cost of transactions

Frustrations

Revenue per employee (RPE)
"These measurements allow for us to understand the cost to the organization of each time this process takes place and determine what type of Return on Investment (ROI) results the organization can expect with the changes they are looking to implement," says Balacek.
When measuring these costs, Balacek says, soft costs often represent the biggest surprise to businesses. "Most businesses don't have a great methodology to understand or measure these actions. Often times organizations fall into the 'We've just always done it this way' model and are not in an atmosphere of Continual Improvement," he explains. "When this happens, employees feel it's 'management's role' to bring forth change and ideas to improve the organization. Often times, employees feel they are 'going through the motions' or their opinions don't matter because only management will implement or bring forward ideas of change."
The good news is, when the right tools are in place, it is possible to create a cultural shift—to one of continual improvement. That shift can help employees feel rewarded and empowered, resulting in improvements to efficiency, sustainability and employee morale….all which feed into a business's bottom line.
Step 4: Presenting results
With the relevant measurements in place, the business process improvement consultants at EO Johnson Business Technologies present their findings to organizational leadership.
"If we are presenting a software application, often time we demonstrate what we anticipate the end result to look like. This is a great way to shorten implementation time and lessen the amount of changes (scope creep) that may take place for a project," says Balacek.
Measuring process improvement ROI
Leveraging the expertise of a business process improvement consultant is an investment in the optimization of your business. And you can measure ROI in many ways. Among them:
Cost of business

Revenue per employee

Time

Employee satisfaction and morale

Regulatory compliance

Security and risk management
"If the organization is looking for ROI measurements, we can help them determine the most impactful measurements to them," says Balacek. "When it comes to process Improvement, ROI measurements are typically immediate when you implement change. The impact of the changes made are often times much greater than just a measurement of profitability."
Process Improvement Consultants: a key to continued business profitability
Spotting those process red flags is the first step to addressing process improvement opportunities for your business. A business process improvement consultant can be a powerful partner in addressing these needs: defining needs, identifying hard and soft costs, leading process mapping and helping leadership implement measurable improvements.
Are you ready to see what a process improvement consultant can do for you? Contact the experts at EO Johnson Business Technologies.