Network printer monitoring software: an important business tool
by EO Johnson Business Technologies | Jul 19, 2019 | Print Imaging, PaperCut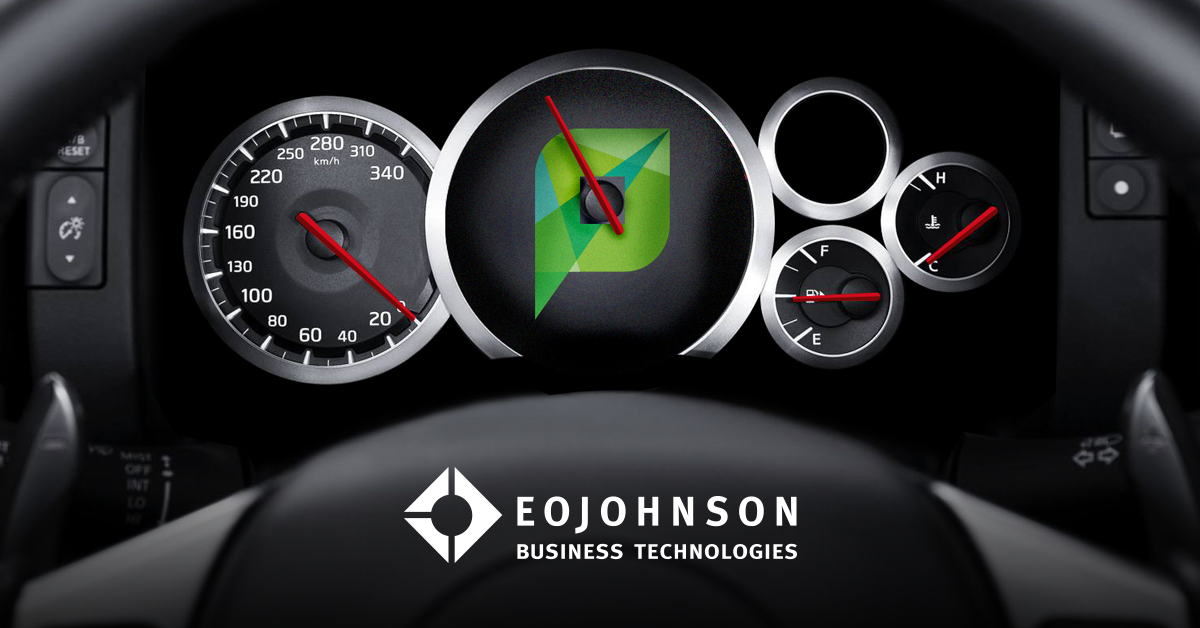 PaperCut MF: At last, you can better manage, by measuring
Network printer monitoring software may be just the measuring tool you need to better manage the printing, copying scanning and faxing at your business. And with tools like PaperCut MF, you have a dashboard that provides a real-time snapshot of all the printing, copying, scanning and faxing that's happening in your network. Imagine, at last you can access data monitoring and reporting on how your staff are utilizing the print resources in your organization.
At PaperCut MF's core is printing monitoring software with a robust reporting feature.
The reporting feature provides:
80+ preconfigured, automated reports that can be emailed directly to your inbox

Details you need to know to better manage and optimize your company's printing needs. At a glance, you'll know:

Which staff member is printing the most color pages

Which employee is copying everything single-sided

who is sending items to a less-than-ideal printer

where resources are being wasted
For small to medium sized businesses, every dollar counts. A dashboard can help you quickly identify and correct inefficiencies.
PaperCut MF can help measure the cost associated with your employee printing choices, but it doesn't stop there. Because network printing managing software can also help manage that behavior.
Printing monitoring software to manage and enforce change
For every metric PaperCut MF measures and reports on, it also provides you with a feature to manage the outcome and suggest or enforce a change.
Here are just a few examples of PaperCut MF's print rules:
Force single-sided jobs to duplex

Convert color prints to black and white

Re-route print jobs to the most cost-efficient muti-function device

Cancel print jobs that exceed a particular page count

Limit or cancel email and webpage printing

Institute print and copy quotas

Automatically detect and delete duplicate jobs

Stop or cancel jobs of certain file types from being printed



Convenience, cost-efficiency and accountability
Measuring and managing with reports is at the core of PaperCut MF, but it's by far not the only thing this low-cost, feature-rich software does. PaperCut MF comes standard with all the latest modern print management features to help your organization be more secure, cost-efficient, accountable and accessible.
Integrated scanning and scanning to cloud storage services like Google Drive, OneDrive, Dropbox and many others come standard. Mobility print allows you to print from virtually any mobile device, anywhere. PaperCut MF's G Suite and Chromebook integration empowers easy printing from Chromebooks and quick access with "Sign In with Google," and allows you to manage your users in the cloud. And with Find Me Printing, the most popular feature, staff can print to a virtual print queue and release the job at any multi-function device in your network.
Added security and more with network printer monitoring software
With multi-function devices come security risks from hackers. So PaperCut MF provides complete end-to-end encryption along with other security features like secure print release, print archiving, and watermarking.
Altogether, printer monitoring software like PaperCut MF can help you cut waste, track printing, and save money – all while protecting your networked multi-function devices from hackers.
Contact us at EO Johnson Business Technologies to learn more about whether PaperCut MF is right for your business.