Understanding Printer Security Risk to Your Business
by Steve Cain | Jan 16, 2020 | IT, Multifunction Copiers/Printers, Cybersecurity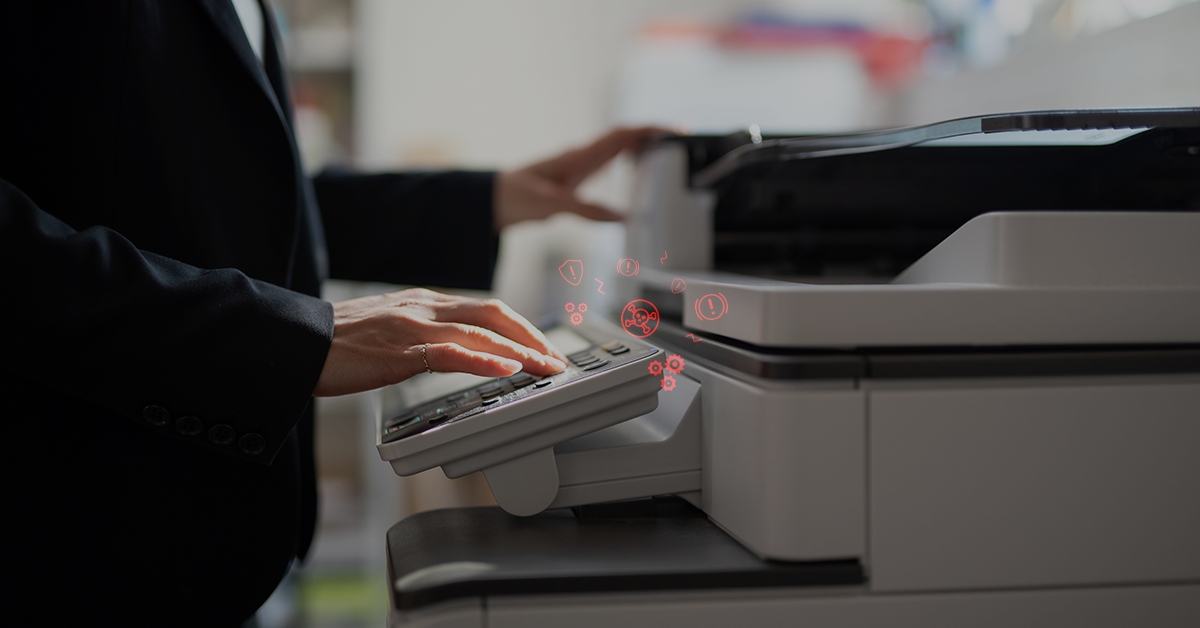 Is your network printer security a concern?
It may seem like something out of a sci-fi novel, but printer security risk is real. Gone are the days when printing was simple, when we could simply hook up a printer, press a button, and assume our data was safe.
"Many people still look at printers or multifunction printers (MFPs) as the box in the corner, and don't realize they've evolved, just like everything else." says Steve Cain, Managed Print Services Director for EO Johnson Business Technologies.
That evolution, while it makes many aspects of business easier, comes with printer security risks. "The risks definitely vary, they could assist a malicious party with gaining confidential data, a foothold in your network, or be an embarrassment to your organization and damage company reputation," Cain says.
What businesses are at risk via their printers?
It's all too easy to discount the potential severity of a security breach via your printer. Yet last year, tens of thousands of businesses got what is tantamount to a warning, when a hacker breached their systems to print an advertisement guiding people to subscribe to the Youtuber PewDiePie.
Truth is, security awareness related to printers should be a concern for any business, but in certain business environments, the stakes are higher than others.
"If your business has a networked Printer or MFP you are at risk," Cain explains. "Businesses in regulated industries need to pay special attention."
Network printer security tips
It all used to be so simple--and printers were never a concern until relatively recently. So, what changed? Turns out, technological advances in the printers themselves caused the shift.
"As time has progressed printers and MFPs have gotten more complex to support more features. Secure Print (Papercut), Scan to Folder/Email, Mobile Printing, and more," explains Cain. "Alongside the addition of these features brought additional software to support them and that additional software requires more maintenance. Just like you have to maintain your PC you have to maintain your Printer/MFP."
So, what steps should you take at your business to mitigate the risk posed by your printers? Cain says businesses need to proactively address printers alongside the rest of their environment. "Some of the steps you should take are to perform basic hardening and develop a maintenance program to ensure your devices receive important updates. It's not all that different from the maintenance plan you should have for your PCs."
Finding the right partner in network printer security
With all that's at risk, you need a partner in network printer security who is looking out for the wellbeing of your business. It's important to be aware that some companies are leveraging fear tactics to get your business for their secure print programs. But you don't have to print with fear if you have the right network security partner.
"Pick a vendor that has knowledge not only in maintaining printers and keeping them working effectively, but one that has IT Security knowledge," Cain advises. When you select the right IT security partner, you can once again print without fear.
Contact us for more information about how EO Johnson Business Technologies and Locknet Managed IT can help create a lock-tight network security environment for your business.