Make Security A New Year's Resolution: Start with this IT Security Checklist
by Peter Kujawa | Jan 08, 2020 | IT, Cybersecurity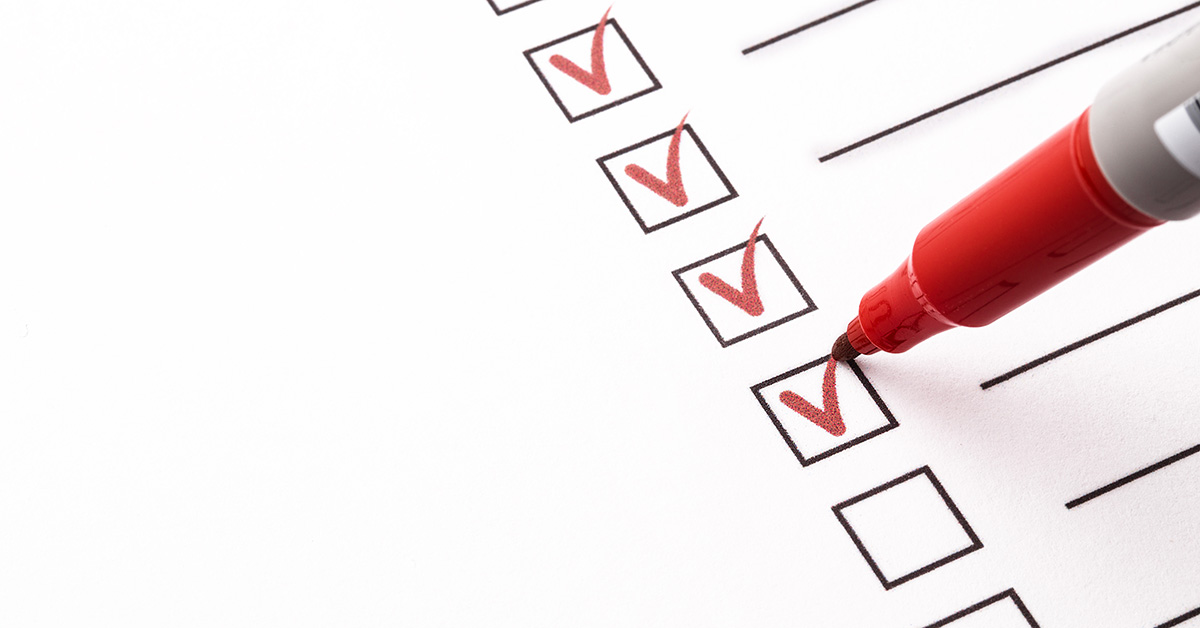 This IT security review checklist will get 2020 off to a secure start
New year's resolutions are what we're all about, and resolving to give your organization an IT health checkup is easier than ever with our IT security checklist. Who knows? It could even help you achieve some of your personal resolutions, like reducing stress and worry, bulking up cybersecurity and spending less time addressing security breaches. (Not your resolutions? Maybe that's just us...)
Make Security One of Your New Year's Resolutions, Starting with an IT Health Check-Up
For business leadership, there's a lot to think about when it comes to IT security. That's why an IT security review checklist can be so helpful. So, we've pulled together our top 10 recommendations for your IT health check-up list, aimed at supporting you as you change bad habits, cut the fat, incorporate new practices and embrace the strongest, most buff version of your IT security. Hackers, phishers and malware: you've been warned.
Your IT Health Check-up List
Use this IT security checklist to whip your network security and staff into shape.
1. Safe Guard Your Credentials
Create complex passwords no less than 8 characters long and be sure to use a combination of uppercase and lowercase letters, digits and special characters. Use a secure password manager to store all of your passwords in an encrypted database.
2. Train staff on security
Enroll employees in a reputable training program so they have the knowledge to identify social engineering, phishing, spoofing, ransomware and other tactics hackers use to target your business.
3. Device security updates and scans
Ensure all mobile devices/operating systems/software have the latest available security updates and run weekly anti-virus/ malware scans.
4. Conduct access audit
Cull the list! Perform a routine audit and remove system access from people who no longer need it, and limit access to only those needed to do their role. Administrator privileges are provided on an as-needed basis.
5. Secure your wireless connection
Secure your wireless network and be careful when using public wireless networks with mobile devices. Avoid transacting online where you are using public or complimentary Wi-Fi. Never leave your information physically unattended – secure your electronic devices.
6. Email wisdom
Use a spam filter for your email and use email carefully; be wary of downloading attachments or opening links in emails you have received in case it is a phishing attempt.
7. Backups and disaster recovery
Perform daily back-ups of your data and put a disaster recovery plan in place so you can get your business up and running again just in case disaster strikes.
8. Check software licenses and contracts
Update and maintain your software licenses, service and vendor contracts.
9. Update security and safety protocols
Revisit your in-house rules about access, permissions, passwords and other safety, security and administration rules.
10.
Plan for 2020 and beyond
Have a plan in place for managing your IT investment now and well into the future. And find the right partner to protect your network!
Use this IT Security Checklist to smash your security resolutions
Just like a personal trainer can help you get started with your fitness goals, Locknet Managed IT can help you with your IT health checkup so you can achieve the strongest, most secure IT environment ever. Call 844-365-4968 today and ask to speak with a Locknet Managed IT Account Executive in your area!