Answering the Call to Care: A Holiday Message from our CEO, Mary Jo Johnson
by Mary Jo Johnson | Dec 17, 2019 | Business Leadership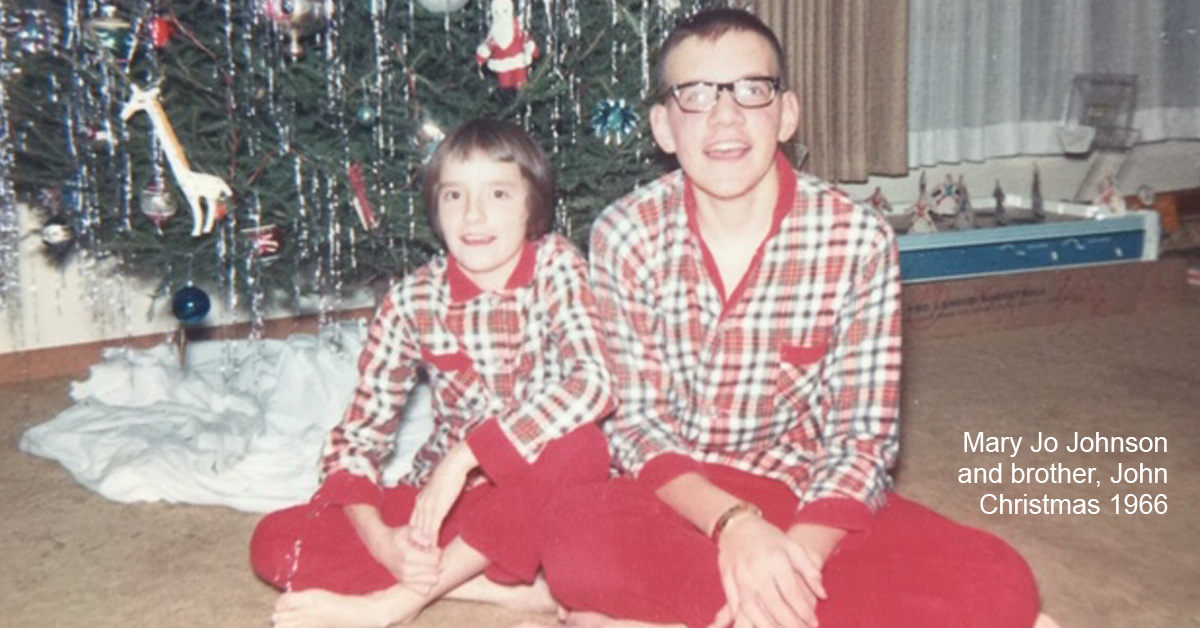 When my father first founded this company, it was just him, sitting at a desk in a small office. In those very early days, he was approached by a local organization that had just launched their annual fundraiser. Dad didn't have much at that time as he was investing all he had in the business, but he gave $5 to the cause, which was a good amount of money back then.
That was the moment our company solidified its commitment to our community. That was the instant that caring for others became part of our company DNA.
Dad knew instinctively the importance of having a strong community. It's about more than building a business--though investing in community is an important aspect of that. It's about doing what's right. It's about lifting one another up. It's about supporting each other when life gets challenging. It's about humbly and eagerly taking ownership of our inherent responsibility to live a life of service.
There are always opportunities to give back, and the need is so great. But our family here at EO Johnson recognizes that giving back isn't just another thing on our to-do list. It's a gift. It's a chance for each and every one of us to have a direct impact on the future of our community. And, it makes both recipient and giver feel good.
Today at EO Johnson, serving others is both our legacy and our roadmap to the future. That modest $5 Dad gave has grown into so much more; today, caring is among our company's core values. We embody that commitment by providing the best in service to our clients, and if you are among them, please know we are so deeply grateful for your trust in us and for the opportunity to serve you.
We also live that value of caring by giving back to our community: as a corporate sponsor, as philanthropists and as volunteers. In fact, we encourage our staff to volunteer regularly, and compensate them for doing so. It's that important to us. And we are so very, very proud to have a company culture and employees of such integrity and character that giving back isn't something we do just during the holidays...but something we recommit to day after day, week after week, year after year.
The call to care is constant, for all of us. And to answer that call will enrich your lives in more ways than you can possibly imagine. This holiday, I encourage you to take some time to share yourself with our community--even if you only have the equivalent of $5. Even the smallest of gifts, given with intention, makes a difference. But just as importantly, I encourage you to extend that caring to yourself. Take time this holiday season to appreciate who you are, what you can do, your influence and your talents. Take the season to make a difference, and remember to take time for yourself and your loved ones to make some memories. The call to caring compels us to support others as well as ourselves, while building a full and beautiful life.
On behalf of all of us here at EO Johnson, and on behalf of my father, thank you for the great honor of caring for you, your business and our community; it is, without a doubt, one of life's greatest gifts.
Happy Holidays.