Mary Jo Johnson Given Top Honors in Primer Imaging Industry Publication
by EO Johnson Business Technologies | Aug 20, 2018 | Business Leadership, News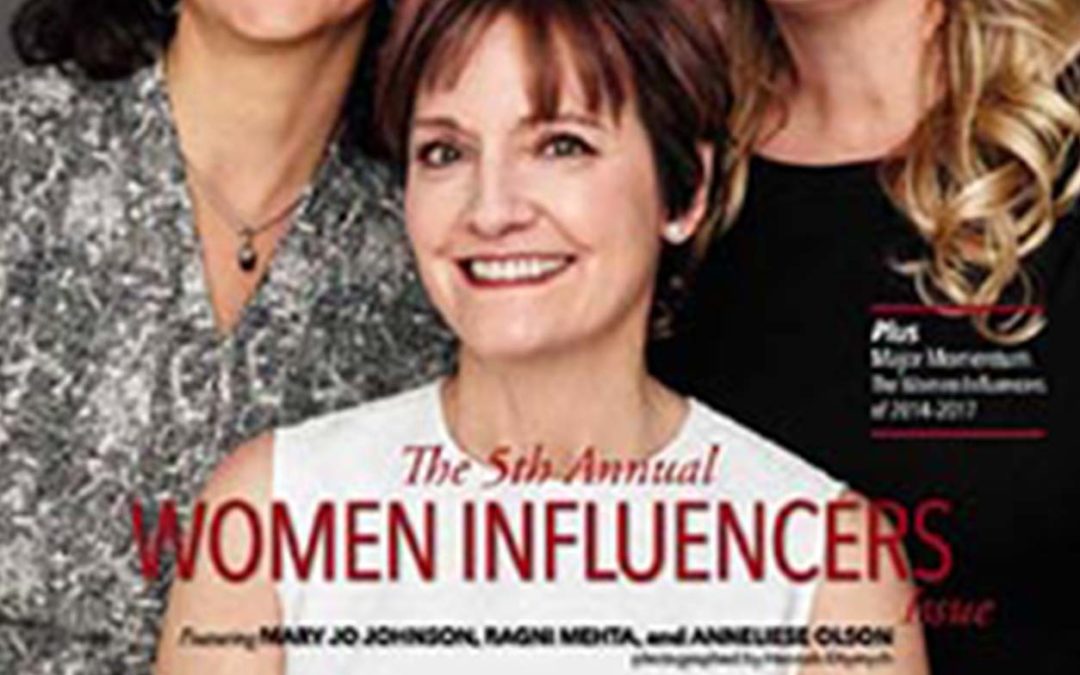 In a spacious, fully geared New York photography studio complete with a stylish pink couch Mary Jo Johnson, CEO and owner of EO Johnson Business Technologies, joined two other women industry leaders who were about to be featured in the largest issue of the Cannata Report's publication history.
Cannata Report, the leading intelligence resource for the imaging industry, is in the fifth-year honoring accomplished women executives who believe in the power of diversity and serve as role models for women, no matter what their business or industry.
https://player.vimeo.com/video/280825299
Mary Jo took the news of her selection with a, "Why me?" And the answer was multilayered. "You're thriving in a male centric industry. You lead with diversity and you're the largest solely woman owned dealership in the industry," said CJ Cannata, EVP and publisher of the online and print magazine.
EO Johnson employees are not surprised Mary Jo made the cut because she consistently relies on input from her employees, customers, and partners to set a course for the company.
"My guiding principle is simple, lead as a servant. That was a core value of my father's that I continued when taking over the company in 1999. I've done a lot of listening over the years to customers, employees, and trusted partners. While strategies and processes changed—the constant was listening and making sure employee input was valued at every level of the organization. It helped solve problems, see trends, seize opportunities, and move on expansions."
One of those trends was the need for information technology and internet security. Listening to her capable team, they confirmed the IT problems businesses were experiencing. Eager to find solutions, EO Johnson put the right people in charge and now it's the fastest growing part of their market.
"Thanks to my parents, they never held me back because of my gender. They never said, "You can't." I work in a male centric business, but I've never made a big deal out of being a woman—because everyone has a part to play in the success of a business. I believe in promoting diversity in everything we do from IT to business services. It's not about me or my dad. We've all had an impact here and it's everybody doing what they do as servants every day."
Mary Jo's Midwest friendly and graceful confidence shined through the New York photo shoot. It's easy to see why Mary Jo met the qualifications for the Cannata Report'sWomen Influencer 2018 Award. They were looking for a woman leader that espoused the values of inclusivity, respect, hard work, and excellence. Mary Jo excelled in all ways!
Congratulations to Mary Jo Johnson! Winston Churchill said, "Courage is what it takes to stand up and speak; Courage is also what it takes to sit down and listen." Mary Jo is gifted with the art of listening and has used it to empower employees from diverse backgrounds and across multiple generations. She says it's what sparks creativity. Considering the success of EO Johnson—most would have to agree!