Looking for a cost-effective inkjet printer? Here's what you should know.
by EO Johnson Business Technologies | Jun 19, 2019 | Print Imaging, Inkjet Printing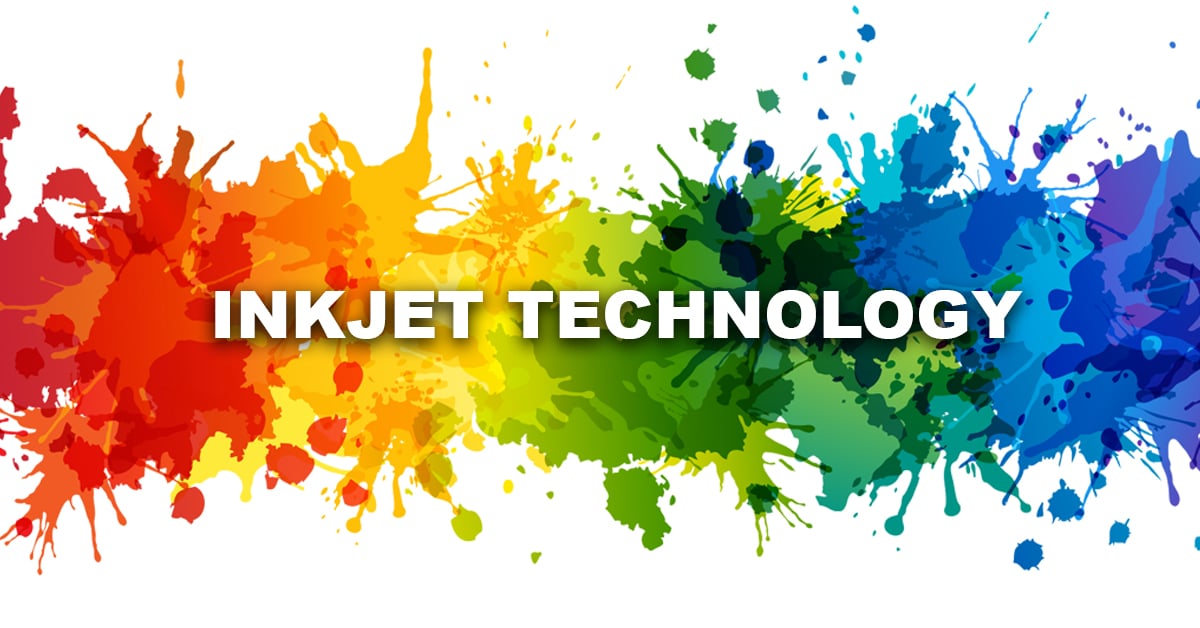 The most economical inkjet printer is the one that's used for the right jobs.
When you're checking out options for a cost-effective inkjet printer, it can be hard to know which is the right technology for your small to medium sized business. But the truth is, the most economical inkjet printer is the right printer, used in the right way for your business. At EO Johnson Business Technologies, our Production Print experts take pride in matching clients with the right printing technology for their needs, and that means looking at a number of factors.
Here's what you should take into consideration when looking for an inkjet printer for your business.
Consider your print volumes
Whether and which inkjet printer is right for you depends on the printing volume you need. There are two different types of customers who think about switching to inkjet technology: transactional customers and those in the commercial space.
Among transactional customers, an estimated 70% - 80% of EO Johnson's clients have already taken the leap to inkjet technology. "On the transactional side, there isn't an issue with quality on the output pieces, so those companies have made the jump to inkjet," says Brett Zacho, Account Executive, with EO Johnson Business Technologies, Production Print division.
"In the commercial space, people who are printing business cards and marketing pieces, that adoption rate is much lower, like 10% - 15%, because they require higher image quality," explains Jeff Reuter, Director of the Production Print Division.
Startup cost is also a factor. Inkjet printers typically cost in excess of a million dollars and can command more than double that, so the adoption rate among commercial customers is lower. It's simply too costly, or they haven't yet found the right inkjet device that does what they need it to do.
Think about how inkjet technology will affect your business workflow
Adopting inkjet technology can mean changes for your business workflow and internal processes, which is in important consideration. "it makes things more stable as far as output goes, and that has an effect on internal processes," explains Reuter. "You're taking some of the variables out of the equation with inkjet, because of the stability and because it's not subject to the factors that affect quality on a toner device."
The outcome is that your staff will experience more confidence with the technology, Reuter says.
Inkjet versus toner printers: two different processes
When it comes to finding the right printer for your business, it's important to take a look at the difference in process between a toner printer and an inkjet printer.
"The process of putting toner on paper requires heat and pressure, and with inkjet you don't need that," explains Zacho. "As you go down the stream in the finishing process, the paper has less changes so it's easier for the printer to handle it."
"A printer that uses toner has a lot more moving parts, figuratively and literally, so the process is a little more involved," says Reuter.
The end result: inkjet printers require less maintenance than a printer that uses toner.
Paper matters with inkjet
On the flip side, special paper is required for inkjet printers—paper designed specifically for that printer. That coated paper can be more expensive.
Some inkjet printers handle that issue by priming the paper itself. Such priming systems are in place to allow customers to use whatever paper they've traditionally used, for example on offset presses.
"But that increases the cost, because if it's priming the sheet by spraying a coating, you now have the cost of the primer," explains Reuter, "So there's a bit of a tradeoff."
For customers for whom inkjet is a fit, here are the potential benefits of making the switch.
Less downtime and maintenance

Technology is quality and lasts longer

Easier downstream finishing capabilities

No daily calibration – once and done (with toner device daily calibration is required)

Less work for the equipment operator, less training and specialty required, versus an offset printer

Can cost less per printed page

ROI can increase significantly by printing multiple items on larger format paper, versus individual sheets
Who should consider inkjet technology?
Who should be seriously thinking about adopting inkjet technology? Anyone in the transactional mailing industry should think about moving to an inkjet printer, according to the experts at EO Johnson Production Print. That includes insurance companies, financial institutions, health care organizations and any company that deals with mass mailings. In fact, about 90% of what you receive in the mail is printed on an inkjet printer, because it makes sense from a print volume and cost perspective.
For small commercial and quick printers, there may be inkjet printers that fit their requirements and can perform better than a toner printer, but the volumes and type of work will be the deciding factors.
Zacho explains, "Almost every printer has applications which fit ink jet technology very well but it may not fit the core business today. Discussing options with a consultant from EO Johnson Business Technologies can shed some light on the ROI of implementing inkjet for the portion of your output that fits."
Even more cost-effective inkjet printers are on the horizon
Inkjet printers and the ink itself represent a substantial investment for any business. Yet as more and more companies embrace inkjet technology, the costs continue to drop. In the near future, EO Johnson industry experts say it's likely the most economical inkjet printers will fall to under a million dollars in price, and even lower.
At EO Johnson Business Technologies, we're proud to carry the full spectrum of inkjet printers, including Ricoh, Canon and Riso, in a variety of sizes from smaller inkjet printers to the large-scale printers. Wondering if an inkjet printer is right for your business? Or want to know more about the most cost-effective inkjet printer for you?
, and our Production Print experts will provide a no-obligation assessment of which technology is best for you.