RFP Project Management: the Key to RFP Success
by Jeff Balacek | Jan 21, 2020 | Business Process Improvement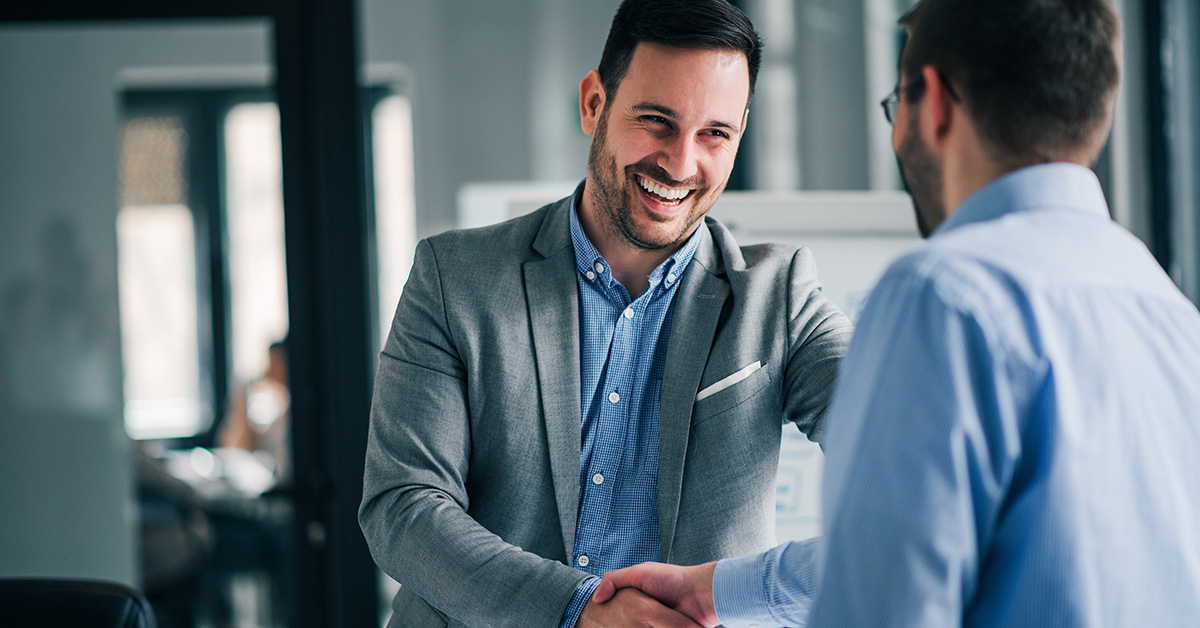 Hiring an RFP Consultant can mean better responses, less impact on operations
When it comes to best practices for Request for Proposals, nothing comes close to choosing the right RFP consultant for RFP project management. And while organizations may try to muddle through on their own, there's so much a great RFP consultant can bring to the process, including, but not limited to, a better chance of success.
Reasons to hire an RFP project manager
It's clear why many organizations look into hiring an RFP project manager.
"Typically, organizations do not have a person designated to do this sort of work. It becomes a task that falls onto someone who doesn't have the time needed to manage an RFP with the detail necessary," explains Jeff Balacek, Assistant Solutions Manager for EO Johnson Business Technologies.
If you don't know whether hiring an RFP consultant is right for your organization, there's one clear sign.
"If looking at creating an RFP is something that your organization avoids because of the time involvement or you avoid change to your business that would require for an RFP to be issued, those are certainly key reasons to consider an RFP Project Manager service," Balacek explains.
Example of RFP project management
To better understand the benefits of RFP project management by an RFP consultant, let's take a closer look at the process.
At EO Johnson Business technologies, RFP Project Managers have helped clients with a number of RFP project management-related initiatives
"We have been writing and responding to RFPs for many years. We have experience in what a successful RFP Process should look like," says Balacek. "We can help you accomplish your goals on time with regards to an RFP. Our clients do not have to add resources or tasks to their busy staff to handle the RFP Process."
Taking tasks off the plates of your busy staff frees them up to handle the important work of daily operations. As they're continuing their duties, the RFP project managers at EO Johnson are tackling your RFP needs from start to finish.
Here's what that project management process may look like.
Defining the needs for the RFP, and project goals

Developing timelines for creation of an RFP

Defining the vested parties for making this decision, and creating a committee

Creating the RFP for the customer

Delivering the RFP to vendor partners

Developing grading parameters for RFP responses

Guiding meetings for presentations and scheduling dates for presentation

Managing all communications for the customer, limiting their involvement to activities that only they can act on. Eliminating their need to dedicate time to an RFP Project for the services listed above.
"We are experts in Project Management – defining goals and priorities with the Leadership Team of our customers," explains Balacek. "Most organizations do not write RFPs very often and are looking for help to just create an RFP, let alone defining the proper procedures to evaluate and make decisions regarding an RFP. Most organizations are looking for help to ensure their RFP project brings them to a smart, educated and well processed decision that as RFP Project Managers, we can guide them to that desired outcome."
How RFP Project Management Relates to Project Success
Is there a clear connection between RFP project management and end project success? Absolutely.
"End results are a much more defined RFP with better responses and grading mechanisms that help in the decision-making process. RFP expectations and timelines are defined and are not impeding to the day to day business operations with utilizing our RFP Project Management services," says Balacek.
Of course, much depends upon selecting the right RFP consultant for your project, or whether to hire an RFP project manager. So when it's time to make the call, there's a lot to consider, says Balacek, such as the cost of utilizing an internal resource, who is not an expert in Project Management and RFP Authoring, versus the cost and outcome utilizing EO Johnson services. "Taking an employee away from their day to day tasks has a cost to an organization that may be farther reaching that just this project. Can they lead the project, manage grading and communications for the RFP? Are they able to leverage technology to efficiently help the organization reach their goals for the RFP Project?"
That's a tall order for any organization. Thankfully, the RFP project management experts at EO Johnson are ready to assist. Contact us for information about how we can help project manage your next RFP.