Signs you could benefit from business process improvement
by EO Johnson Business Technologies | Jun 25, 2019 | Business Process Improvement, Document Solutions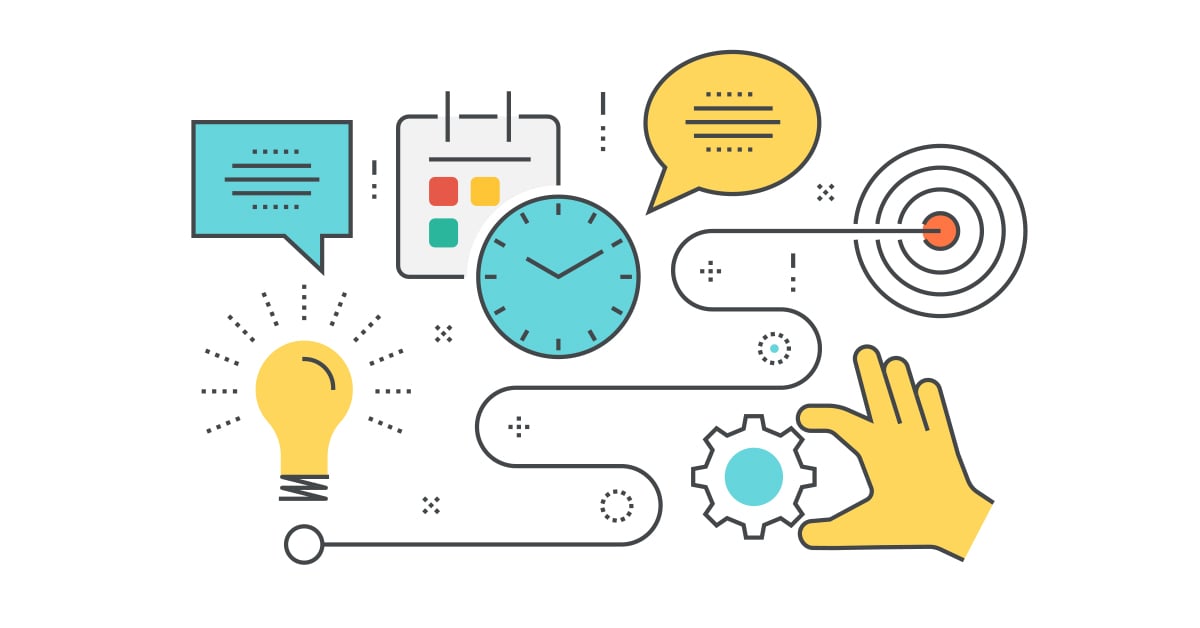 Here's how process improvement services can help you
If you're contemplating business process improvement, chances are good you already have a handle on what you would like to change, but don't know how to get there. That's where process improvement services, like those offered through companies like EO Johnson Business Technologies, become invaluable.
"There's a void at companies between IT technology and their senior leadership group, and typically that's where our group lies," explains Jeff Balacek, Process Consultant with EO Johnson Business Technologies. When your IT team is already swamped with keeping your organization secure and maintaining your currently technology, it's hard to find the bandwidth to take on business process improvement and project management on top of the day to day responsibilities.
At the same time, the signs that your organization could benefit from process improvement services may be clear to you.
"Leadership starts to feel like they're inefficient. As though their competition might be passing them, or by market trends they're not in front of. Or maybe profitability is down. They've cut, and done things to improve profitability, but at some point you reach a threshold and you have to look at efficiency and process improvement to improve profitability," Balacek explains.
Another sign is when there's an action item, or a directive or two, and leadership is unsure how to attack it, and fearful it will be put on the backburner longer than they want.
That's where experts from EO Johnson, like Balacek, come in. "We help them understand that there are real specific ways to plan through a project like that, and we've done it for years."
Understanding EO Johnson Consultation Services
From putting together an action plan, defining responsibilities for the client and EO Johnson, and spelling out the tasks that need to be accomplished, your business can benefit from the EO Johnson project management, business process improvement and optimization expertise.
"We'll coordinate the meetings, we'll coordinate the action plans that people need to take place," says Balacek. "People often struggle because they don't know how to define the steps, and they're not good at delegation of those tasks and holding people accountable and making sure things happen on an appropriate timeline."
Here's a closer look at the services EO Johnson provides for business process improvement and optimization.
Consultation, prioritization of projects and future planning directives.

Assist in project management/deployment.

Multiple process maps, multiple departments, multiple leadership/management teams.

Provide data analysis, ROI calculations, RPE (Revenue per employee calculations).

Updates and task management to keep projects moving forward successfully.

Assist to manage user roll-out, training, EOJ Provided Professional Services (technical).

Scheduled leadership updates.

Define departments and personnel involved - formulate departmental/process goals.

Proof of concept development – including software demonstrations.

Develop timelines for implementation, training and roll-out.
Balacek explains, "Defining those tasks and actions along the way is how you get over that hump of "Well, now I don't know if I have time for this." Because you now know how much time you need for it. It eliminates the gray area in terms of the process or what needs to be done.
How long until you see the benefits of business process improvement?
The benefits of business process improvement and optimization are many, and it doesn't take long for clients to experience them first-hand.
"A process change has immediate impact. If it took me 10 steps before and now it takes me three, there's no wait for that impact," says Balacek.
But the benefits of optimization are perhaps further reaching than most business leaders might immediately recognize. That's because a cultural shift typically accompanies the improvements.
"You create a culture of change within these organizations, that wasn't there before. So, on a process, you'll have immediate impact, and with culture it's 4-6 months before you see a real shift," he says.
Process improvement services and ROI
Business process improvement requires a worthwhile investment of company resources, so it's natural to wonder about ROI. And over the years, process changes among EO Johnson Business Technologies clients has led to as much as an 80% gain in profitability.
But it's important to remember that ROI goes beyond the monetary gains, as Balacek explains. "It can be economical, it can be headcount, or it can be sustainability and efficiency. It depends on the client."
Long-term, optimization creates a sea change in your organization. "We're going to help create a process improvement culture at an organization where people feel like their voices are being heard, and where you're able to be more efficient and sustainable, which increases profits and your ability to grow."
Considering process improvement services for your organization? Contact us and see how the experts at EO Johnson Business Technologies can help you with your business process improvement.