Quarterly Business Reviews: The value add your Managed Print Services partner can deliver
by EO Johnson Business Technologies | Oct 15, 2019 | Managed Print Services, Managed Service Provider, Quarterly Business Reviews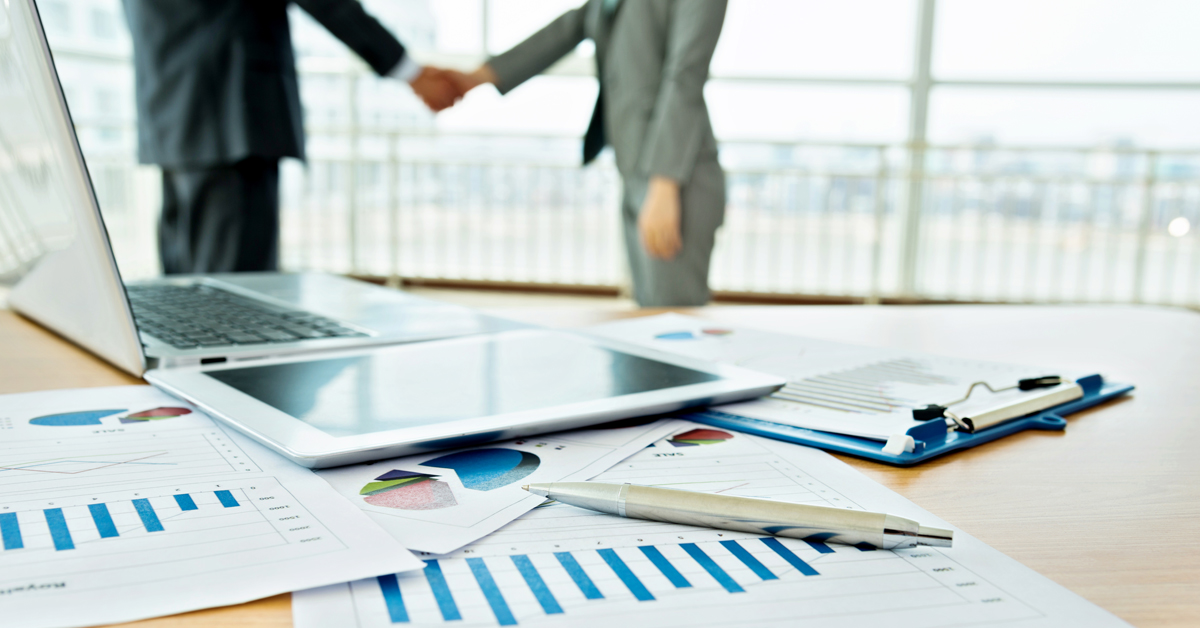 Is your MPS delivering on their QBR promise? If not, it may be time for a change.
Is your Managed Print Services partner offering you a Quarterly Business Review meeting (QBR)? Are you taking advantage of this valuable service?
Managed Print Service providers often offer QBR meetings, or regularly-scheduled strategic business reviews. But if you signed on the dotted line and forgot about QBRs, it's time to revisit this valuable opportunity with your MPS vendor, and perhaps request one.
Why is a quarterly business review with your MPS important to your business?
Let's take a closer look.
To understand the value of QBRs, it's also important to understand what a reputable managed print services partner can do for you.
"Think back a year," says Steve Cain, Managed Print Services Director for EO Johnson Business Technologies. "How many times have you seen your sales rep? Have they brought anything to help you, other than a sales pitch?"
The best managed print services partners provide a quarterly business review, or QBR meeting. Not every MPS company does it because it requires a signifcant investment of time and resources. But if you're ready to really drill down to discover efficiencies and potentially save capital, you may want to proactively request a QBR or SBR from your MPS partner.
Here's why QBRs with your MPS partner are essential.
You will better understand your business printing use
You've got a lot on your plate, and chances are, counting the pages your staff print on a daily basis doesn't make the cut. An MPS provider helps you gain control over the printing needs of your business. That includes analyzing and providing insights into the scope of your print operations and how your staff are utilizing your devices, then optimizing your print environment. The outcome: your business can be more productive and cost-efficient.
"The number one thing we show them is their current usage, so they know whether they are on task or off task on their budget," explains Cain.
Knowing whether you are having print overages or underages allows you to plan, and virtually eliminates the possibility of budgetary surprises. "We give them data based on their current usage: which machines are being used productively, and which ones are not." That enables you to adjust your printer fleet and usage accordingly.
All EO Johnson Business Technologies Managed Print Services clients are offered strategic business reviews, or QBR meetings. So, whether you're operating a small to medium-sized business, or a school district, you can rest assured you have a clear picture of your printing needs and usage throughout the year.
You'll stay on top of service and tech needs
It's easy for service and tech upgrades to fall to the wayside—and that can mean the loss of valuable productivity. But with QBR meetings, or regular strategic business reviews with a managed print services provider like EO Johnson Business Technologies, you'll have a proactive approach to addressing future needs. As a group, you'll identify action items and stakeholders at each quarterly business review, to ensure you stay on track with your service needs and necessary tech upgrades.
"We talk about looking into their crystal ball for them, and identifying what we can help with going forward." That includes examining ever-changing security needs and support—some of which can be provided at no cost in addition to what you currently have.
Your MPS partner can help you optimize your print spend, provide tech support and maintenance and ensure your printers are protected from hackers. They can also take care of the everyday tasks associated with printing, like ordering ink, toner and paper, freeing up your team members for other essential duties. Add to that their ability to help you reduce your impact on the environment and plan ahead for future tech needs, and they become an invaluable partner in your business operations.
Is it time for a QBR meeting or SBR with your MPS partner?
If you haven't had a quarterly business review with your managed print services partner, it's time to think about requesting one. At EO Johnson Business Technologies, our Managed Print Services division is here to help, for the long-term.
"We want to make sure we do the best job we can to take care of our clients, even after we've sold them," explains Cain.
There's no one reason to have a QBR meeting or strategic business review; in truth, quarterly business reviews are essential to making sure your budget and your business are on track. Contact us for more information about how our Managed Print Services can be a valuable partner in supporting your business or school system's needs.