EO Johnson Business Technologies Awarded 2020 Ricoh Circle of Excellence Award
by EO Johnson Business Technologies | Dec 03, 2019 | Service, Awards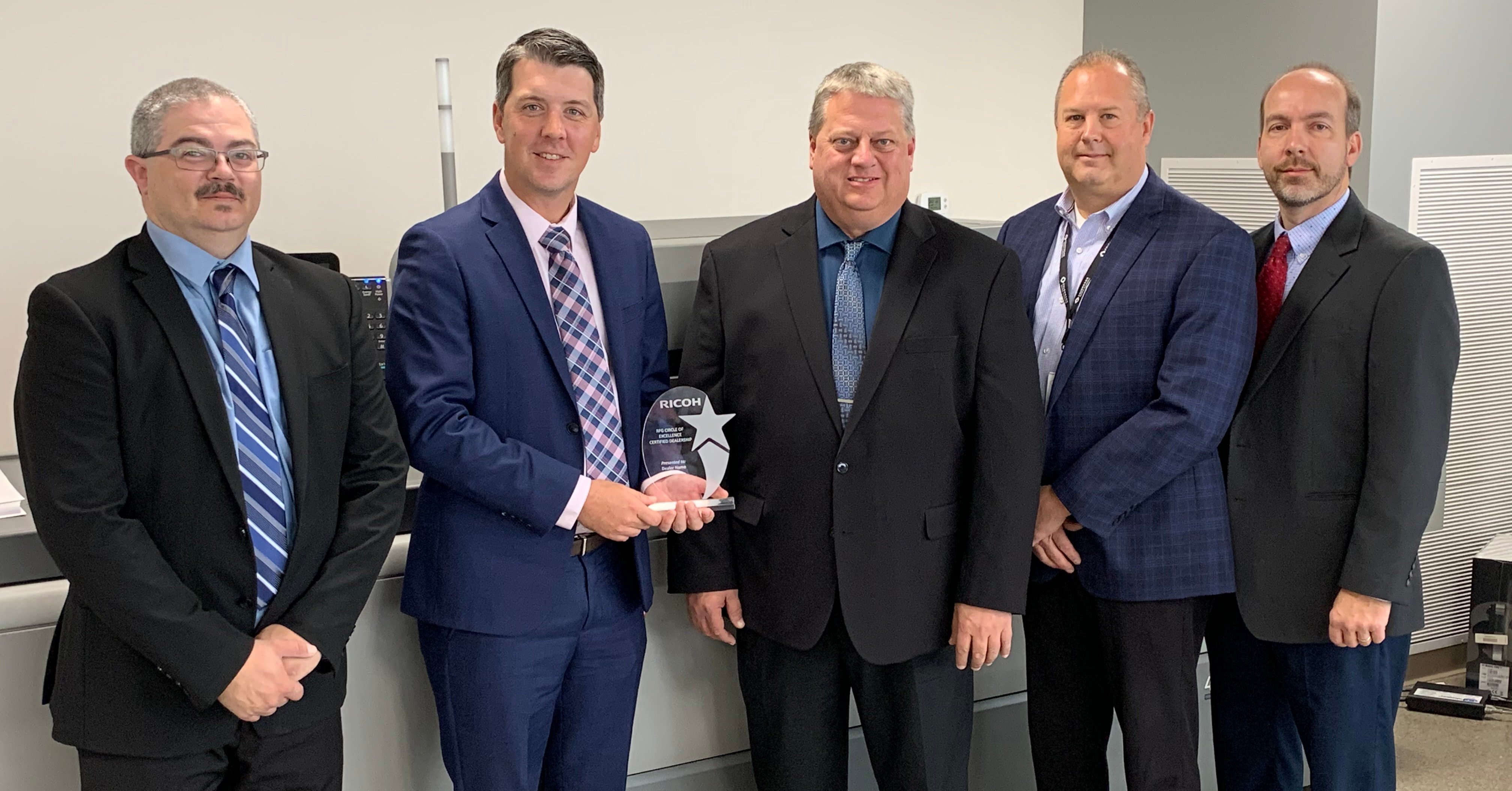 For the fifth year in a row, EO Johnson Business Technologies has been recognized by Ricoh USA as a top dealer and recipient of the Ricoh Circle of Excellence Award.
Award Recognizes top Ricoh Dealers who meet Stringent Standards


The prestigious recognition is awarded to top Ricoh dealers in the United States based on their technical expertise, quality of service, model certification, efficiency, response time success rates and overall customer satisfaction during the previous year. EO Johnson Business Technologies has been recognized as a recipient of the 2020 award based on outstanding performance in 2019.
"It's a tremendous honor to be named to the Ricoh Circle of Excellence once again. Year after year, we strive to deliver world-class service," said Arlan Ulberg, Onalaska Service Manager. "That we have received this award five years in a row is humbling, but also testament to the high standards to which we consistently hold ourselves."
A Ricoh Circle of Excellence Award is emblematic of an extraordinary level of expertise and customer service, not to mention a high-quality professional relationship with Ricoh. Just 30% of Ricoh dealers achieve this recognition every year.
"We are proud that we continue to live up to Ricoh's stringent standards for this recognition," says Frank Paulich, Eau Claire Service Manager. "Awards are gratifying, but we don't work to get awards. For us it's all about the quality of service we are providing for our customers. A delighted customer is our greatest award."
About EO Johnson Business Technologies
At EO Johnson Business Technologies, we live by one promise: to make your business better. As a world-class business technologies and managed IT services leader, EO Johnson also provides managed print services, secure document management, scanning, business process improvement, production print and wide format equipment.
With seven offices throughout the Midwest, thousands of valued customers, and more than 60 years of delivering world-class service, we can help you work smarter, not harder. Learn more about how our experts can help you achieve your business goals, manage your networks, grow your business and serve your customers: www.eojohnson.com.
Interviews with representatives of EO Johnson Business Technologies are available upon request. Contact Tracey Armstrong, Marketing Director, at (608) 519-8470 or tarmstrong@eojohnson.com.