Long term vendor relationship – the benefits and what to look for
by EO Johnson Business Technologies | Jul 19, 2017 | Business Leadership, Service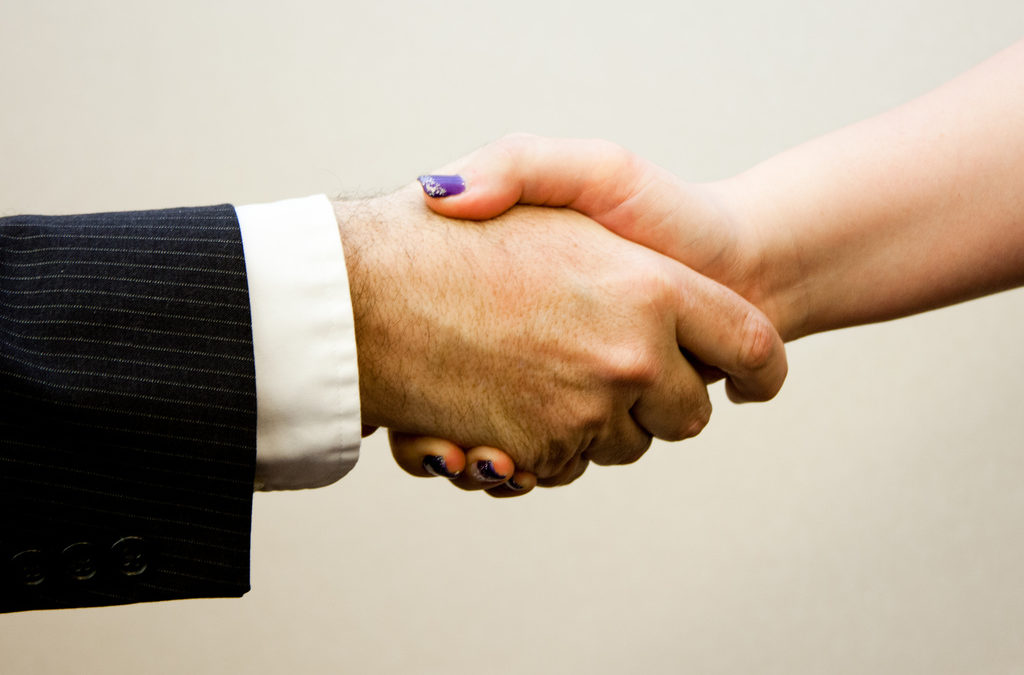 In today's world, the idea of a long-term vendor relationship may be one that seems intimidating. Due to options online and the opportunity for short-term discounts, the idea of switching vendors may appear fruitful.
Often, the long-term costs of administrative inefficiencies and price escalations offset the initial benefit produced by the short term discounts.
While businesses may offer promotional deals, these often expire. Then customers are left with poor experiences, costing you headaches, time to work through issues and ultimately extra money.
This is a common problem: eighty-two percent of customers have left a company due to poor customer service. This is why finding a trusted vendor and forming a long-term relationship with this team is crucial.
After working in this industry, here are some key takeaways I have found when looking for vendors.
Good signs of a long-term vendor
Flexibility – You schedule changes from day to day, so being able to adjust is critical for your business. This is why having a flexible vendor partner to work with is important. If you have found a vendor who will adjust their schedules to help yours, you have found a great partnership.
Local Service – No matter how state-of-the art and user-friendly your equipment is, at some point you will need support if it breaks down, training on how to use your machine, etc. In these situations, wouldn't you rather work with a business who provides support in your area instead of calling an 800 number? Quality service is so incredibly important to a customer relationship.
Integration into the community – Working with people who care about your community and are actively involved helps to foster long-term and quality relationships. Actually knowing the people you work with adds another level to their accountability and service.
Financial Stability – Placing your trust in a financially strong company is key when looking for a long-term vendor. Financially unstable companies can end up dissolving, being purchased, or providing poor customer service.
Signs to watch out for with a vendor relationship
Sporadic purchasing – One warning sign to watch out for is if a potential vendor is suggesting one-off purchases that are reactive to a situation. This often results in money being lost due to support on the older pieces of equipment in addition to paying for the installation of new models.
Reactive planning – Beware! This is a vendor who plans to put out fires instead of being proactive. Time and time again, practicing this strategy will leave you dealing with the chaotic aftermath instead of planning for the future.
Unresponsive team – If you have issues getting into contact with the sales representative or have never met them before beginning business, the behavior is probably a foreshadowing of what is to come. If they are unresponsive when they don't have your business, imagine what the response time will be like when they do!
Little to no planning meetings – A sign of a great vendor is one that plans and creates initiatives ready to help you in the future. If there is a lack of organization, carrying your businesses in the long term is most likely not on their top of mind.
Recommendations for getting the most out of a discussion with your vendor
Vendors have a lot to do with your overall relationship, but communication in your relationship is a two way street. By asking questions, you can do more to nurture your vendor relationships.
Consider these questions:
Do you have recommendations of services that could better help our businesses?
Are there behaviors our business can adopt to improve functionality?
What are some of your goals over the next year for our business?
What would you recommend for risk aversion and maintaining our regulatory compliance?
Involvement is key
Vendor relationships can be a complex world to navigate. If you remember to do your due diligence before choosing a vendor and continue to be involved after, you will find a long term vendor that is a great fit for you.