Why a Production Print Partner Can Help You 'Finish Strong'
by Garrett Baumgardner | Apr 03, 2017 | Production Print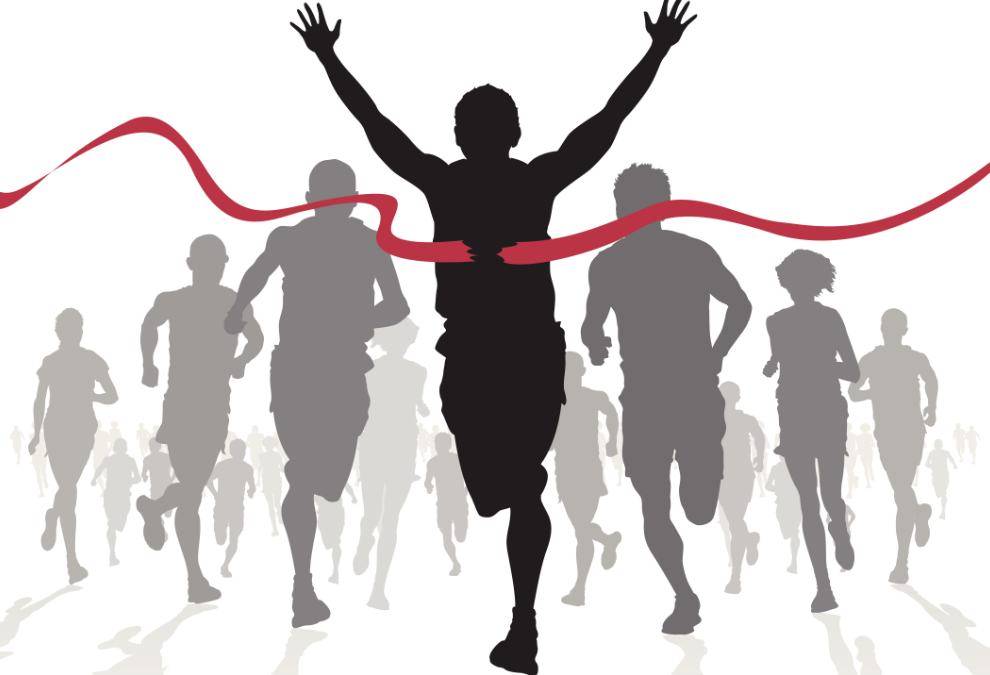 Start to finish production print systems and wide format are flexing plenty of muscle over the more traditional processes. Future trending is strong.
According to Info Trends, a leading international provider of market research for the digital imaging and document solutions industry, "Production digital color is growing dramatically, with volumes increasing from 265 billion impressions in 2013 to 500 billion in 2018. We're experiencing a similar move from toner to inkjet. Production color inkjet is expected to surpass 59 percent by 2018, up from 36.6 percent just three years ago."
Large format printing is blooming vibrant outdoor and indoor displays, banners, point-of-purchase, retail advertising and vehicle graphics. Even entire outdoor and interior walls are being covered with eye catching graphics—drawing attention from the most casual observers. All exciting possibilities if you're in the market to grow new business.
Choosing a vendor or partner—there is a difference.
Today, customer print expectations are high. You're in a competitive landscape and customers want print capabilities that push the limits and grow profits. Satisfying these demands means you may need more than a vendor 'ship-sell-install' approach when considering your next purchase.
Dedicated production print and wide format partners have the added expertise to give you the best printing equipment, finishing equipment and processes—as well as the capabilities and customer services/technical support to meet your unique business needs. Most importantly, your partner should provide local, timely service when your machines are down.
Partner expertise and service goes beyond the sale.
Defining a great partner is quite simple. They're dedicated to helping make sure your investment is a success beyond the sale. They listen, study your business needs and provide information to questions you didn't think to ask. Along the way, a trust is built that provides a sense of relief that you're covered by a production print partner who takes pride in providing customer excellence at-all-times.
Considering the many sales calls and mail weighing down your work day—it helps to know what to look for in a production print systems and wide format partner. Here are a few of the important points to consider:
Shows a deep understanding of the industry and its trends.
Acts more like an analyst and consultant selling a 'solution' that can include hardware, software, and services.
Can provide a strong portfolio of industries served.
Represents multiple vendor/manufacturers allowing the flexibility to recommend what is best for you rather than the best interests of a manufacturer.
Attends industry trade shows to stay on top of what manufacturers are developing and bringing to market.
Helps your financing plans by providing information about hidden costs beyond the initial equipment. (Examples ink, toner, media and service…)
Takes into account the 'detail' of your specific print job needs, number of users, consumable loading and operator ergonomic needs.
Provides the assurance of factory trained master technicians.
Offers a 'one stop shop' of production printing needs—providing presses, finishing equipment and workflow management software.
Can assist with providing financing options.
There's a lot riding on your success. New investments take time up front and after the sale. Working with a partner can help move you from decision making to full production as fast as possible—backing you up along the way to help make sure you 'finish strong'.