The CompTIA Managed Print Trustmark: A prestigious mark of quality
by EO Johnson Business Technologies | Aug 07, 2019 | Managed Print Services, CompTIA, Awards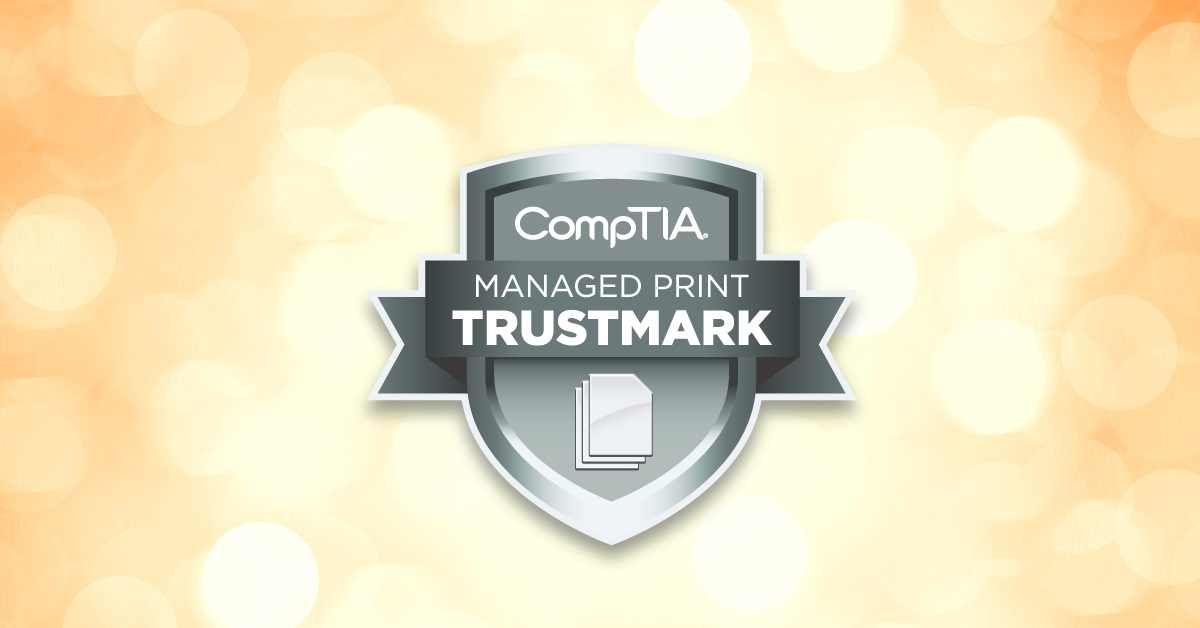 CompTIA is a measure of industry competency and best practices
When you're searching for a managed print services provider near you who also follows industry best practices and maintains the highest level of competency, look for the CompTIA Managed Print Trustmark. CompTIA recognizes and certifies industry quality with their prestigious Trustmark, and only seven managed print services companies in the entire nation hold this designation. Worldwide, the certification is just as competitive, with only 38 companies around the globe who have demonstrated this level of proficiency.
EO Johnson Business Technologies is proud to be among the seven companies in the United States, and 38 worldwide, who can lay claim to this prestigious certification.
Earning the CompTIA Managed Print Trustmark
Earning the CompTIA Managed Print Trustmark requires diligence, competence and innovation, as well as adherence to best practices within the IT industry. It also requires:
following a set code of conduct

self-review of policies and procedures

achieving a high skill level related to sales, support, delivery and operations of managed print services
In a competitive industry, you need MPS vendors you can trust
Increasingly, businesses are looking to managed print solutions to help them achieve their strategic goals. The CompTIA certification helps clients identify leading managed print services (MPS) providers who are dedicated to improving efficiency and innovation for their customers. Managed print services can include assessing client printer fleets, providing consultation on optimizing existing technology, providing support and management of equipment and delivery of products such as toner and ink cartridges. It goes far beyond printer maintenance to include an ongoing support of business operations, and serving as a trusted adviser to the enterprise.
The Managed Print Trustmark highlights expertise and successful practices
The CompTIA Managed Print Trustmark is an important benchmark for quality in the industry, and an essential guide to business leaders searching for a trusted MPS provider in their region. It validates a high level of expertise, but perhaps most importantly, helps businesses choose a managed print service provider among a sea of competition, who rises above the norm and provides a higher level of customer care. In the end, that means a business client has improved potential for regulatory compliance, optimized performance, cost controls and increased productivity.
Interested in learning more about EO Johnson Managed Print Services near you? Contact us.